A properly installed skylight is a great addition to your home and will bring beautiful, natural light into dark corners and dim areas of your home. An incorrectly installed skylight may be a source of leaks, roof and ceiling damage, and constant frustration.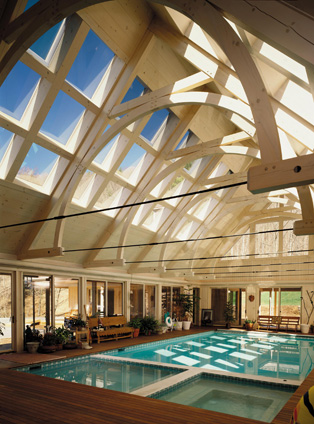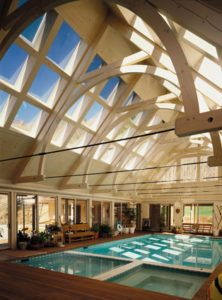 Has Your Current Skylight Failed?
One of the joys of life in Florida is the beautiful sunshine. In addition to sun, we also enjoy regular (sometimes daily) rainfall. If your skylight allows in both sun and water in the form of leaks, you need to prepare yourself to replace the skylight. Luckily, once this is done, you will 10 worry-free years of natural light!
Light and Privacy
Natural light is a joy and a gift, but not every space in your home calls for an opening in the wall. With the right skylight, you can enjoy beautiful sunshine and a relaxing bath or other private, cozy nook.
Faq's about Skylights>> Sun Tunnel Skylights FAQ
We Can Offer A Repair Assessment
Water leaks in and around your skylight can be caused by several different factors. If the skylight is leaking around the dome, it will likely need replaced. If anyone has caulked the dome to the frame in the past, the dome likely will need to be broken out of the frame.
If the skylight is leaking around the frame, it's likely a flashing leak. Improper installation can cause flashing leaks, but these failures can simply be an indicator that the structure is wearing out.
Many skylights have weep holes to allow condensation out. If these are plugged, clearing away debris can fix the leak. However, if condensation is building up between layers of glass inside the skylight, it has likely failed and will need replacing.
Chasing Leaks is a Never Ending Battle
If your old skylight has started to leak, you may be tempted to caulk it. While caulking can temporarily stop leaks, it also functions as a glue, binding the entire skylight structure together. Oftentimes, the only way to free the caulking is to break the glass.
The Case For Replacement
Once the flashing has started to leak, you might be headed for a roof repair. Again, caulking may temporarily fix the issue, but caulk is impacted by heat expansion and, over time, will fail.
Many caulks are also susceptible to mold and mildew. Once the caulking fails and separates from what it was supposed to be protecting, you may find it actually causes a bigger leak!
Time Takes A Toll
Even if your skylight was properly installed years ago, time takes a toll on these units. In addition, the understanding of how these products are engineered has changed. Once the windows in your house have aged out of use, you would need to replace them.
Your skylights face more environmental pressure than your windows on a daily basis. Constant exposure to heat, direct sunlight, rain and possibly hail will age your skylight.
New Technology, No Leaks
Skylight design has changed significantly and offers homeowners the chance to get a new view of the world. Once the old skylight has been removed, there may well be roof repairs to address before the new skylight and flashing system can be installed.
The Velux Skylight system provides homeowners with a 10 year leak-free warranty on both the skylight and the installation. In addition, our new skylight installation product offers a no glass breakage guarantee against hail up to 2 inches in diameter.
Brighten and Beautify Your Home
Contact Clear-Vue Skylights for an assessment of your current skylight and a plan to move forward. Again, if your skylight is leaking or showing other signs of failing, you should be prepared to replace it.
However, the Velux Skylight system offers you the chance to enjoy a 10 year warranty against leaks and hail damage. Enjoy worry-free sunshine!