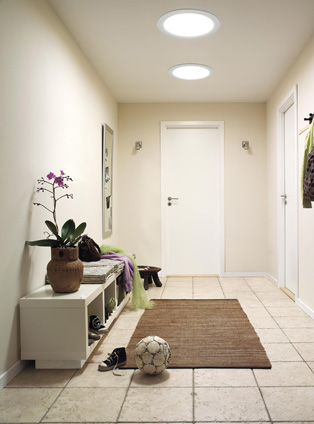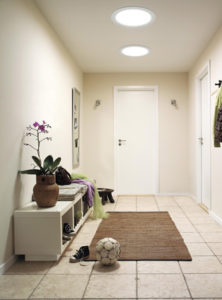 Clear-Vue Skylights is proud to say we have served our community for more than 16 years now. We have become an expert on providing a variety of skylight solutions for your home. Now, we introduce to you Sun Tunnel Skylights.
What are the benefits of skylights?
They brighten up any living space while reducing the need for indoor lamps and lights. The placement of them can also provide a slight reduction in energy costs. We offer a variety of skylight types for the kitchen, bathroom, bedroom and more.
What types of Sun Tunnel skylights are available?
They usually come in either the flexible or rigid formats. We usually install the flexible ones in hard-to-fit areas but apply the rigid ones where the strongest support is needed.
What is it about Sun Tunnel Skylights specifically that makes them an excellent choice?
The flexible versions are known as one of the easiest to install because they bend easily around pipes and wires. They especially make sense when installed in an attic because they conform well to the space between a ceiling and a roof. These types are usually easy to install and can fit in just about any room of the house and are cost-effective.
>> Related Content: Sun Tunnel Skylights
Can a Sun Tunnel skylight fit on any roof?
We would need to measure the area where we would potentially install the skylight, but there is some flexibility with this. It typically fits in a roof that peaks between 15 and 60 degrees. In some cases, Sun Tunnel skylights may require special ordering to ensure proper fit.
What sizes of flexible Sun Tunnel skylights are offered?
The flexible type usually come in the 14-inch and 21-inch diameters for fitting in with either a 16-inch or 24-inch center frame.
What sizes of rigid Sun Tunnel skylights are offered?
Rigid Sun Tunnel skylights are offered in the 10-inch, 14-inch and 22-inch in diameter sizes. They typically fit into 16-inch to 24-inch center frames.
What types of roofs can hold a Sun Tunnel skylight?
The TGG and TMF skylights are suitable for both asphalt and wooden shingled roofs. They also can be set in roofs with shingle sizes up to 5/16 inches thick. Specialized skylight kits are also available that would fit a tile roof with a profile up to 1 ¾ inches high.
How much light do these skylights provide?
It depends on the size of the skylight and the type. Generally, they can cover at least a 10-foot by 10-foot span for sizes up to 14 inches in diameter. The 22-inch ones usually work best for lighting up larger living areas including bedrooms, kitchens and family rooms. The smaller varieties light up hallways, bathrooms and closets. When contrasting the rigid versus flexible, the rigid versions usually transmit more per size of skylight installed.
How energy efficient are the Sun Tunnel skylights?
Both the flexible and the rigid versions are Energy Star certified to as late as 2010. It's possible to notice a drop in energy bills within the first season of use when the sun is shining on a clear day.
Can skylights help improve mental health?
Not everyone thinks of this when they first consider having skylights installed, but yes. They especially help people who suffer from Seasonal Affective Disorder take in more sunlight in late fall and winter months.
What usually comes with a Sun Tunnel skylight installation package?
Inside customers will find a dome, flashing and tunnel. The hardware plus instructions for how to place it on a roof are also included, and an indication of what tools are needed for roof placement are also provided.