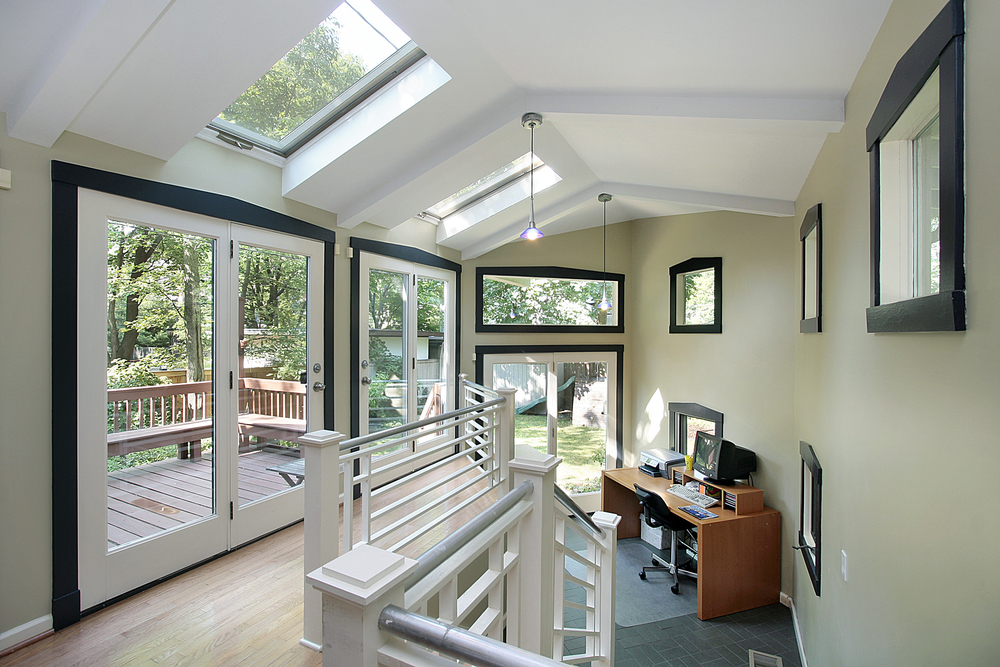 Our Favorite Locations to Install a New Skylight
Skylights are a great way to bring natural light into a home. They can completely alter a room, making it feel brighter, more spacious, and more inviting. However, when it comes to installing a new skylight, choosing the right location is crucial to ensure that you get the most out of your investment. Let's look at some of our favorite locations to install a new skylight.
Best Locations for Skylight Installation
Kitchens
Your kitchen can benefit greatly from a skylight. The kitchen is often the heart of the home, and there's no doubt that you need lots of good lighting for cooking, food prep, and hosting family and friends. Install a skylight on the ceiling above your kitchen area to bring in all that natural light and instantly make it a more inviting space. Furthermore, a kitchen skylight presents aesthetical interest and is a unique feature that your family and guests will enjoy gazing through.
Bathrooms
Since bathrooms are often smaller, there's a lot to gain by bringing in natural light with a well-positioned skylight. Forget dark, dingy bathrooms, and enjoy a bright and roomy space that will feel more inviting. Be sure to put some thought into where you'll position your skylight so that you can have privacy while still letting in a good amount of natural light.
Living Rooms
Your living room is another great location to install a skylight. The living room is usually where everyone gathers and spends a lot of time in. A skylight can create a cozy and inviting environment, providing natural light for reading, watching TV, or spending time with family and friends. Additionally, a skylight will be an element of interest for your family and guests to gaze out of to enjoy the blue skies or the stars at night.
Bedrooms
People who are more sensitive to light and prefer a completely dark room for sleeping won't want to install a skylight in their bedroom. However, for others, a skylight in the bedroom can be an interesting addition. A skylight can introduce a lot of natural light into your bedroom during the day, creating a bright and cheerful atmosphere. It's also great in cases where people's bedrooms don't have enough windows or sunlight coming in. Ultimately, a skylight in the bedroom is not as common, but certainly possible when it's positioned well to still provide enough privacy.
Home Offices and Workspaces
If you work from home, consider installing a skylight in your home office or workspace. A skylight can provide natural light that's great for reading, writing, and working on the computer. Additionally, it can also help reduce eye strain and headaches, making it easier to focus and be productive.
Nobody likes to feel cooped up in a room working on the computer for hours on end. By installing a skylight, you'll also get to enjoy an enhanced sense of well-being as you bask in the natural light and infuse the beauty of nature and the outdoors into your working space.
Related Content >> installation of sun tunnels
Install Your New Skylight With Clear-Vue Skylights
When choosing the location for your skylight, always consider the direction of the sun and the position of nearby trees or buildings. You also want to make sure that your skylight will provide natural light without causing glare or overheating.
Overall, it's crucial to collaborate with an experienced skylight installer like us that can help you determine the optimal skylight placement based on your preferences and the architectural design of your home. Call the Clear-Vue team today and let us help you with the careful planning and installation of your new skylight!